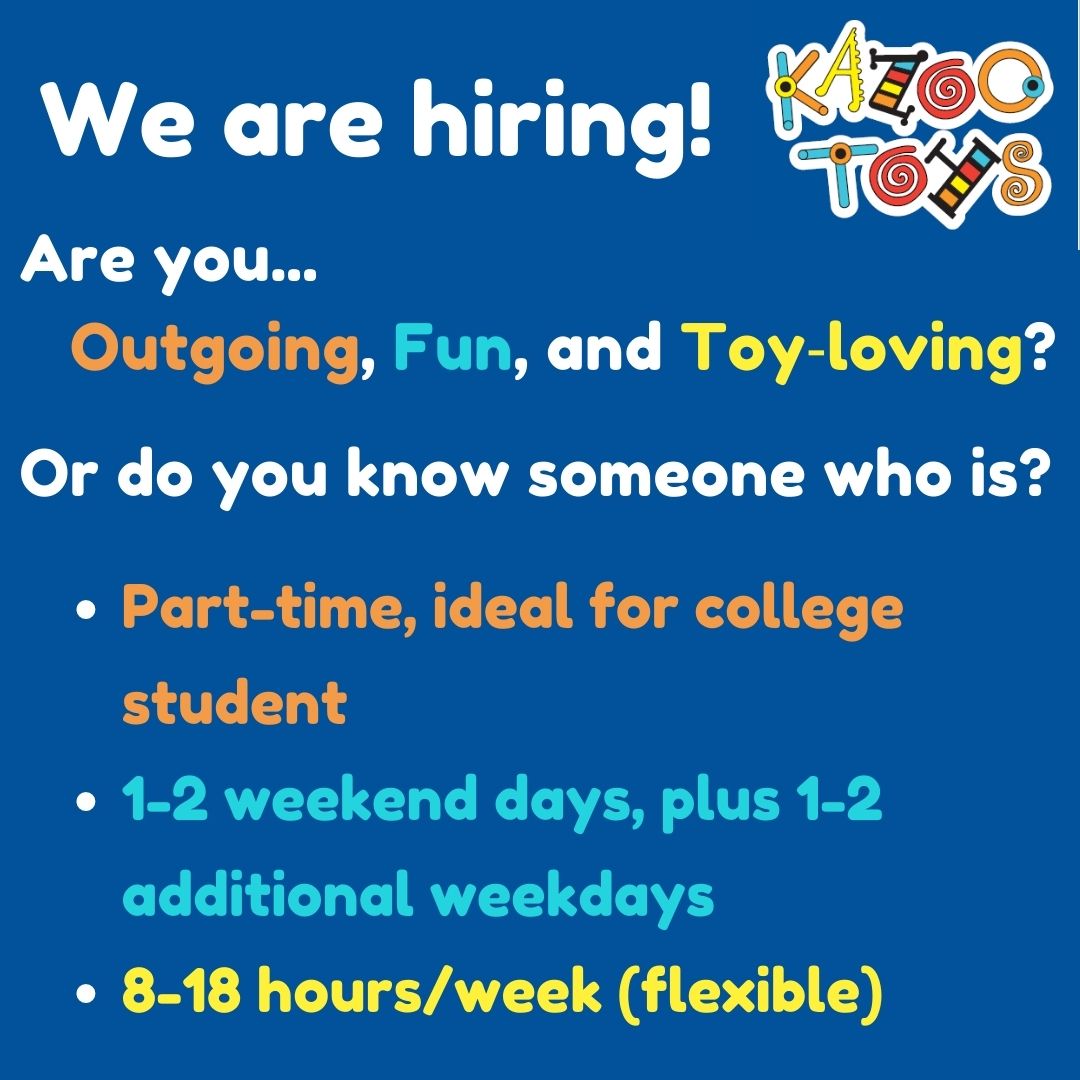 Kazoo is hiring! Come join the fun! We pride ourselves on offering a truly enjoyable toy shopping experience. Besides amazing product, our focus is on customer service, and that's why we are currently seeking fun, cheerful, and professional team members for our store.
Flexible daytime-only schedules!
Generous employee discount!
Work hard, play hard, literally!
Ideal candidate will be available one or two weekend days and one to two weekdays. Current available shifts range from 4 to 7 hours on weekdays, 4 to 7 hours on Saturdays, 4 hours on Sundays. We are open daily 10-5, Sunday 11-3.
Interested? Please fill out our online job application by clicking the button below, or send an email to
KazooToysHR@gmail.com
with a resume or work history, and a cover letter with why you would make a great addition to our team.