Toy Selection Considerations in this Section
Preschool Age Child Development
In preschool, children are interacting with each other, and their world is expanding beyond the family. Unstructured, imaginative play encourages them to imitate what they see their parents and teachers doing, which, in turn, develops communication and an understanding of social and emotional cues and reactions. They also love messy exploration, so art supplies and sensory materials are perfect for these ages.
Preschoolers thrive with simple toys because their own blossoming imaginations fill in the gaps. We have plenty of toys to keep a preschooler's imagination busy, and our play experts are happy to guide you to the perfect toy for any interest.
Wooden blocks or LEGO® DUPLO® sets
Trucks, dolls, doctor kits, and other imaginative ways to imitate adults
Costumes and dress-up
Puzzles to encourage fine-motor skills and problem solving
Board games with learning elements like counting, matching, colors, or fine motor movements
Art supplies and creative projects
Musical instruments
Puppets
Kitchen and play food sets
Lacing cards
Sensory materials like kinetic sand or Floof
Scooters, bikes or Big Wheels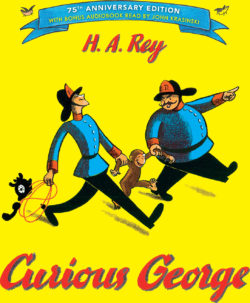 Books for your Preschooler
Reading to preschoolers lays the groundwork for their learning to read. At these ages, children's brains are a sponge for vocabulary and creativity! We carry a great selection of delightful and engaging books to read with preschoolers, including rhyming, silly, classic, and inspirational stories.