Summer Surprise
Kazoo to You Summer Surprise
Camps are questionable, travel is limited, but the summer is still here. The kids are home…what are you going to do with them? Let Kazoo bring a summer surprise bundle to you with toys and games delivered once a month all summer long.
Simply tell us which bundle(s) you would like, based on your children's gender and age; a budget; and any specific requests, and Kazoo Toys will deliver an assortment of FUN, age-appropriate toys and activities directly to your home, within a 5-mile radius of our store at 3718 Roswell Road.
See below for example bundles. Specific items will vary, but each assortment will be a balanced mix of toys from the following areas:
Outdoor Fun
Science/STEAM
Creativity (Art, Building)
Education (Workbooks, Games)
Just Plain FUN Toys & Games
We want to ease the burden of keeping the family entertained and add some FUN to a unique summer!
We will call you for your credit card information before the first delivery, and notify you the Monday prior to each Friday delivery. We won't charge your card until the day of the delivery. Purchase receipts will be stored in your account at Kazoo Toys.
This service will consist of three deliveries: one each in June, July, and August. Deliveries will occur on Fridays. You can cancel up to 48 hours before the next delivery.
Questions or specific notes? Just call us at 404-500-1027 or email us at KazooToysofBuckhead@gmail.com!
REFERRAL BONUS: Refer a friend, and receive a $10 Kazoo Toys gift card after their first delivery.
---
Example Bundles:
Ages 1-2
$75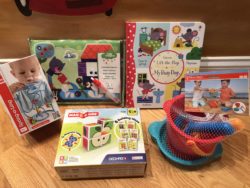 $150   
Ages 3-5
$75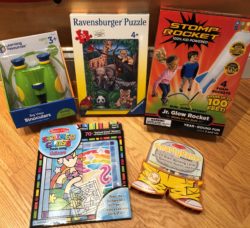 $150   
Ages 6-7
$75   
$150   
Ages 8-10
$75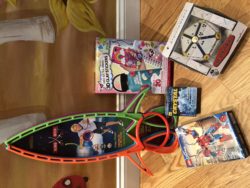 $150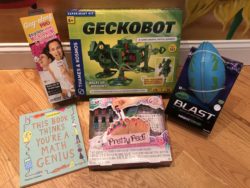 Ages 11+
$75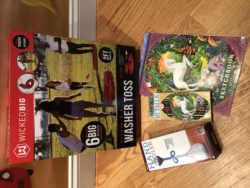 $150   
Ages 0-1
$75   
$150